The views and statements expressed in all blog postings do not necessarily represent the views of Frum Therapist and are solely the views and statements of the individual blogger.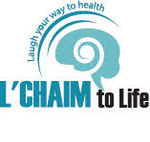 Subscribe
CASE #52
Reuven Weinreb

Click here to view my clinical profile
From smoker to non smoker in three weeks!
Subscribe to this blog to get the latest updates emailed to you
Subscription complete
Open reader view
Business letter introduction
Reuven Weinreb
July 12th, 2018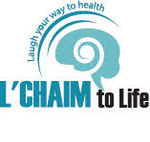 Thursday, July 12 2018
Reuven Weinreb
Master NLP Practitioner and Trainer
Founder, L'Chaim to Life
Email: weinrebreuven@gmail.com
https://weinrebreuven.wixsite.com/lchaim-to-life
Phone: (050) 410-5131 (Israel); (1-929) 237-1886 (USA)
To Whom It May Concern:
We are writing in support of Reuven Weinreb and his staff, who are forming a holistic community health clinic, with a commitment to serve low- and moderate-income individuals. This would be highly beneficial to the community at large.
Our objectives: Helping clients find their way to the vibrant life they have been dreaming of.
Our Modalities: NLP: massage therapy, energy healing, and more; we are looking forward to offering the community additional healing modalities (such as vibroacoustic water table, laughter therapy, and more) in the near future.

Jump on the bandwagon to take advantage of our special introductory offer:
The first 20 new clients to contact us will be automatically entered into a raffle. Three winners will receive a FREE one-hour session with one of our highly trained, eminently qualified practitioners!
Reuven Weinreb has an interest and desire to help people help themselves, if they:
Are stuck in life Want to stop smoking Are full of negativity
Want to stop nail-biting Have low self-esteem Are limited by compulsions
Need help controlling fears Suffer from PTSD Experience pain
This exciting development could be beneficial not only to L'CHAIM to Life and its clients, but also to other healthcare providers, who would be able to build their client base while giving back to the community.
Thank you so much for your consideration regarding the Holistic Community Health Clinic (L'CHAIM to Life). Should you have any questions, please don't hesitate to contact me at (050) 410-5131.
Sincerely,

Reuven Weinreb
Founder, L'CHAIM to Life