Click here to open the FAQ page
The Fourth Annual CE You! Summer Mini Conference! "Moving Forward" Day 1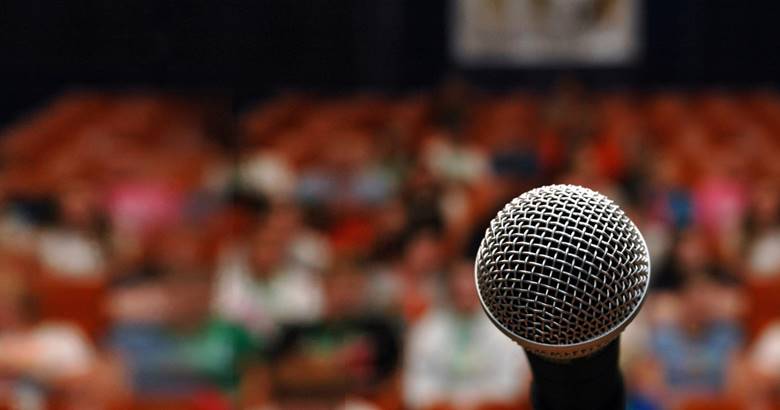 The Fourth Annual CE You!
Summer Mini Conference!
"Moving Forward"
Join us for our Fourth Annual CE You! Mini Conference!
This Conference will take place completely virtually.
Day 1, July 6, 2021
Earn up to 9.5 CE Credits
You can attend the full day or select specific classes to attend. To Attend the first day of the conference only click on "Buy it Now" above. This conference contains many concurrent sessions. When you purchase the full day, you will get to choose which trainings you take by just entering that virtual training room on the day of the conference. To purchase individual classes instead of the full day, click on the individual class links near the bottom of the page.
Mini Conference Schedule 2021
Day 1, July 6, 2021
9:00 am to 11:00 am EST
Choose one of the following classes
Class A
Creative Counseling Techniques: Engaging Clients in a Virtual Reality
The COVID-19 pandemic has many mental health providers working virtually through telehealth services. A year later, many professionals struggle to find new ways to engage clients during a virtual session. Therapist burnout can add to the ongoing pressure felt by many professionals providing therapeutic services online. Adding creative art techniques can bolster therapeutic rapport and connection to deepen the healing experience of traditional talk therapy.
Join us in a unique 2-hour experiential and interactive workshop where you will learn to use creative interventions in a virtual therapy session. Attendees will be actively engaged and will leave the workshop with creative techniques that can be applied and modified across diagnoses, populations, ages, and situations. Participants will gain hands-on experience with a variety of creative activities for assessment, rapport building, exploring emotions to help their clients to heal while also inducing creativity in the therapist.
(Trainer, Mary L. Affee, Ed.D, LCSW, CTP, RPT-S, is a Licensed Clinical Social Worker in New York, North Carolina, South Carolina, and Connecticut. Mary has extensive clinical experience in trauma informed practice and earned an award of excellence from the National Institute for Trauma and Loss in 2014. She is a frequent guest speaker locally and nationally, and the owner and Clinical Director at Horizon Integrated Wellness Group, PLLC, a private practice that specializes in expressive therapies for children, teens, families, and adults. Mary is also a Registered Play Therapist Supervisor and a Holistic Health Coach. Mary earned her Ed.D in Organizational Leadership in Education from Gardner-Webb University. Mary earned her MSW from Fordham University. Mary also earned a second master's in educational leadership from Gardner-Webb University. She is Licensed School Administrator and has spent more than 12 years in public education serving as a School Social Worker.)
Class B
Map Your Vision: How to Create a Vision Board that Works (2 CE Credits)
Life doesn't always go as planned. 2020 definitely showed us that! But when we are clear about who we are and what we want—and we have a framework to guide us, we can always find our way.
That's what a vision board can do. It's a strategic visual roadmap that clearly outlines the vision you have for yourself and your life—what do you want, who do you want to become, and what exactly do you need to get there. It's an integrated, strengths based approach to creating change.
In this class we will learn how to use a vision board with our clients. We will learn how a vision board can be used to teach people how to build the foundation of their life based on what's most important to them and we can help them achieve their most important goals.
(Trainer: Emily Capuria, LISW-S, CHHC is author of the book Happiness Happens and founder of Balance & Thrive—a business that offers an integrated approach to eliminating stress, improving overall well-being, achieving goals and living a happy, fulfilling life. Emily has a Bachelor's degree in Psychology from the University of Kentucky and a Master's degree in Social Work from Cleveland State University. She is also a certified holistic health coach.)
11:15 am to 1:15 pm EST
Choose one of the following classes
Class A
On-the-Spot Resiliency Skills! (2 CE Credits)
On the spot resiliency skills are based on the principles and skills of DBT, CBT, and additional stress management techniques. This class presents some of the most effective and quick skills for helping our clients improve resiliency.
These skills are designed for ease of use and can be adapted to a variety of settings. They are designed to be easy to use "on the spot" and are presented in a toolbox format to aid in our building and strengthening our resiliency. Participants will examine a program has been particularly beneficial when utilized in the workplace as part of an overall wellness program. This is a skill-based program that is designed to be effective in improving a person's ability to deal with stressors and daily struggles.
(Trainer, Denise Quirk Bundick, LCSW - Ms. Bundick is a founding partner of Falls Neuropsychology and Psychotherapy Associates locate in Raleigh, North Carolina. In addition to providing clinical psychotherapy services within the practice, Ms. Bundick also provides Corporate Trainings and workplace consultations to several NC Triangle based companies.)
Class B
Connecting to the Present with Trauma from the Past: Trauma-Informed mindfulness (2 CE Credits)
As Mindfulness continues to be an increasingly popular component of mental health treatment, it is pertinent to consider ways to engage in these interventions from a trauma-informed perspective. Research shows that use of mindfulness can reduce trauma-related symptoms (Kelly & Garland, 2016).
While research largely focuses on the benefits of these interventions in treatment, it is equally important to consider the risks of these practices with clients who experience trauma-related disorders and symptoms. In some instances, it may even be retraumatizing to explore this level of connectedness to the body without first establishing the presence of safety (Treleaven, & Britton, 2018). This two hour training will focus on understanding mindfulness and trauma as they relate to benevolent and effective treatment. We will highlight the benefits and risks of utilizing mindfulness practices to increase sensory awareness in clients who experience trauma. Participants will explore and demonstrate use of trauma-informed interventions with other treatment modalities; and, identify ways to skillfully utilize mindfulness interventions to promote better client outcomes.
(Trainer: Tyler P. Mabry, LCPC is a Trauma Certified practitioner located in the state of Maryland. She specializes in supporting black men and women with processing emotions, including but not limited to, trauma, depression, anxiety, and daily stressors, using a variety of therapeutic and holistic approaches that focus on mindfulness, motivation, and emotional regulation.)
Class C
Engaging Challenging Clients Using Motivational Interviewing (2 CE Credits)
When clients are not interested in working with a mental health professional, it can be hard to create a therapeutic relationship with them. This training is designed to help experienced practitioners build on their current approach to working with clients who are difficult to engage. Attendees will learn new ways of applying supportive techniques to improve outcomes with this population.
During this class, the definition and basic principles of Motivational Interviewing will be reviewed. Strengths Based Theory will be applied to creating a therapeutic alliance with mandated or ambivalent clients. Motivational challenges on the individual and systemic levels will be identified and explored for how they impact treatment. The training will incorporate group practice exercises to allow participants to combine their new knowledge with what they already practice. A segment on coaching supervisees and non-clinical staff will be included.

(Trainer: Lissa Ramsepaul, LICSW, LCSW-C, is a licensed clinical social worker in MD and DC. She currently works as a nonprofit management consultant after years of working in the homeless services and mental health sectors in DC. She has a passion for working with clients that are mandated, ambivalent about services, and report a history of bad experiences with mental health services in the past.)
2:00 pm – 5:00 pm
Choose one of the following classes
Class A
Perfectly Hidden Depression (3 CE Credits)
Many people are raised to believe that expressing painful emotion is a sign of weakness or that being emotionally vulnerable is far too unsafe. Emotional survival often came by creating a defensive strategy - that of a perfect-looking life. In this groundbreaking presentation, Dr. Margaret Robinson Rutherford, author of Perfectly Hidden Depression; How to Break Free From the Perfectionism that Masks Your Depression (New Harbinger Publications, 2019) will discussed the symptoms of this overlooked "silent" depression.
Dr. Rutherford, will discuss early research on perfectionism that noted its connection with depression, as well as the difference between constructive and destructive perfectionism. She'll also present more recent studies revealing three types of perfectionism that have been discovered by research and their unique potential for lethality. Dr. Rutherford will present her work on the ten core traits of Perfectly Hidden Depression and will discuss the treatment model she's defined, using mindfulness, cognitive/behavioral, family systems approaches and more, guiding the patient toward greater vulnerability, and thus relief from the burden they've been carrying.
(Trainer: Dr. Margaret Rutherford, a clinical psychologist from Fayetteville, Arkansas, hosts a highly popular podcast, The SelfWork Podcast, consistently ranked in the top 50 of US mental health podcasts. Her column in Psychology Today and her book, Perfectly Hidden Depression; How to Break Free From the Perfectionism that Masks Your Depression (New Harbinger Publications, 2019), focuses a much-needed light on the dangerous link between destructive perfectionism and depression)
Class B
Telehealth: Ethical Implications for Sustaining and Thriving in Virtual Clinical Practice (3 CE Credits - Ethics)
This workshop will offer participants an opportunity to learn about Telehealth Counseling as a treatment modality. In light of the fact that this mode of healthcare delivery is being adapted as a standard platform for care, it is important for clinicians to understand the basics and be prepared to go beyond that into excellence in service delivery to our clients.
This workshop will also review the relevant ethical principles and how they apply to the provision of services in this modality, while keeping clinicians updated on legislative changes that impact this field of practice.
(Trainer: , has clinical and administrative background in outpatient mental health. She is the Director of Elu: Counseling, Consulting, and Coaching with offices in Tennessee and North Carolina and virtually serves others through telehealth. She does consulting work with non-profits and has a certificate in Non-Profit Leadership. Kim maintains her LCSW licensure in Maryland, Virginia, Tennessee, Georgia, and North Carolina.)
6:00 PM – 7:30 PM
Choose one of the following classes
Class A
Multiracial Identity Development and Suggested Social Supports (1.5 CE Credits)
Multiracial identity is a growing category in racial identification. Therefore, more representation and information is needed for service providers to best service this growing population. This presentation will bring awareness to service providers about the Multiracial population as well as educate on Multiracial Identity development and identity process. Discussion will briefly touch on the different Multiracial Identity Theories (social, psychological, environmental etc). A brief overview of a Multiracial study conducted on two local college campuses will be presented with a discussion of the findings. Finally, suggested methods to support this population will also be presented.
(Trainer: Dr. Vercera Harvey-White, LMSW, PhD, is a social worker who works with special needs children in Maryland. Dr. Harvey-White has provided numerous trainings on the topics of Suicide Prevention, Boundaries and Zones of Regulation. During her doctoral training she conducted a study on Multiracial Identity and Social Supports needed on college campuses.)
Class B
Low Literacy Levels and Therapy: What You Need to Know (1.5 CE Credits)
40-50 percent of adults in the USA have basic or low levels of literacy in English. Many have become adept at hiding this from others, but it has a tremendous impact on daily life -- including therapy. When therapy falls flat, sometimes it is due to a mismatch between the interventions and a client's literacy skills.
This workshop will cover how to identify if a client may have low levels of literacy, how to adapt therapeutic paperwork and interventions for clients with low literacy, and how to empower clients in both their mental health and literacy journeys.
(Trainer: Lindsey Foss is a therapist and private practice owner. She emphasizes a holistic approach to mental health, centered on the premise that complete wellness involves balancing mind, body, spirit, and relationships. Her professional experiences include working in crisis intervention, school-based therapy, and private practice as both a therapist and administrator. Prior to becoming a therapist, Lindsey was an educator. Lindsey has a M.Sc. in couple and family therapy and completed her thesis on the intersection of depression and literacy.)
8:00 pm – 10:00 pm
Choose one of the following classes
Class A
"Your Feelings Matter": An Exploration of the Psychological Effects of Domestic Violence on "Silent Victims" (2 CE Credits)
Awareness about the effects of Domestic Violence (DV)/Intimate Partner Violence (IPV) on victims should extend beyond providing therapeutic support solely to adult survivors. Many studies have proven that children exposed to DV can be impacted negatively whether in the short-term and/or long-term. Children, while resilient, are a vulnerable population and are often identified as 'silent victims' or survivors of DV. These young survivors experience a realm of emotions and physical responses relative to their exposure to DV. In the blink of an eye, their norm changes and there is little to no time to adjust.
(Trainers: Amber Holmes LCSW & Tiffany Sanders LCSW, LISW-CP, Amber Holmes, LCSW
Amber Holmes, LCSW is a Licensed Clinical Social Worker and Professional Coach based in NC. With a passion for working with children, families, and adolescents, Amber started her trauma focused work in an intensive in-home setting. Today, Amber works for her local county in partnership with the police department, responding to incidents involving child victims or witnesses exposed to traumatic events. Amber is trained in Cognitive Behavioral Therapy and continues to enhance her knowledge and therapeutic skills with the latest evidenced based findings centered around trauma. Amber enjoys spending time with her husband, being a foodie, traveling, and nature adventures.
Tiffany Sanders LCSW, LISW-CP is a Licensed Social Worker in North Carolina and South Carolina. Tiffany has extensive experience working with traumatized children and their families. She is professionally trained in trauma focused modalities and treatment approaches including the Neurosequential Model of Therapeutics (NMT), Child and Family Traumatic Stress Intervention (CFTSI) and Trauma Focused Cognitive Behavioral Therapy (TF-CBT). Tiffany currently works full-time as a clinician with her local government to aid the local police department with providing therapeutic support to children exposed to traumatizing events. Tiffany currently lives in North Carolina, where she enjoys reading, photography, and traveling.)
Class B
The Game of Life: Using Video Games and Board Games in Play Therapy (2 CE Credits)
Games provide opportunities in both directive play therapy approaches as well as a fun and interactive outlet for more non-directive interventions within the play therapy room.
While the average play therapist may be no stranger to traditional board games, or games created for therapists by therapists, additional opportunities exist for the use of games in play therapy. This training will introduce less traditional board games which can be used to promote play therapy goals, discussing the benefit of using these types of games with clients who appear resistant as well as older children and adolescents. As recent trends illustrate the growing importance of technology within the language of play today, this training will also explore how to therapeutically, and ethically, use video games as play therapy interventions.
(Trainer: Christina Scott, LPCC-S, NCC, is a licensed counselor and supervisor, Registered Play Therapist, and is certified in Trauma-Focused Cognitive Behavioral Therapy. A proud geek therapist, Christina co-authored a chapter in the book, Using Superheroes and Villains in Counseling and Play Therapy: A Guide for Mental Health Professionals (edited by Lawrence C. Rubin). Her newest ventures include starting an online solo private practice and teaming up with her pal Elise Gambill in starting the Two Nerdy Counselors YouTube channel where they share free interventions. Christina strives to help her fellow geeks reach their full potential.)
---
This presentation is open to:
Social Workers
Professional Counselors
Therapists
Psychologists
Licensed Mental Health Practitioners
Other professionals interacting with populations engaged in mental health based services
This online class is offered at an introductory level

Click here to see levels of programing :

,and is beneficial for a beginner level clinician:

Click for Description :
New practitioners who wish to gain enhanced insight surrounding the topic
Experienced practitioners who seek to increase and expand fundamental knowledge surrounding the subject matter
Advanced practitioners seeking to review concepts and reinforce practice skills and/or access additional consultation
Managers seeking to broaden micro and/or macro perspectives
Participants will receive their certificate electronically upon completion of the webinar and course evaluation form.
---